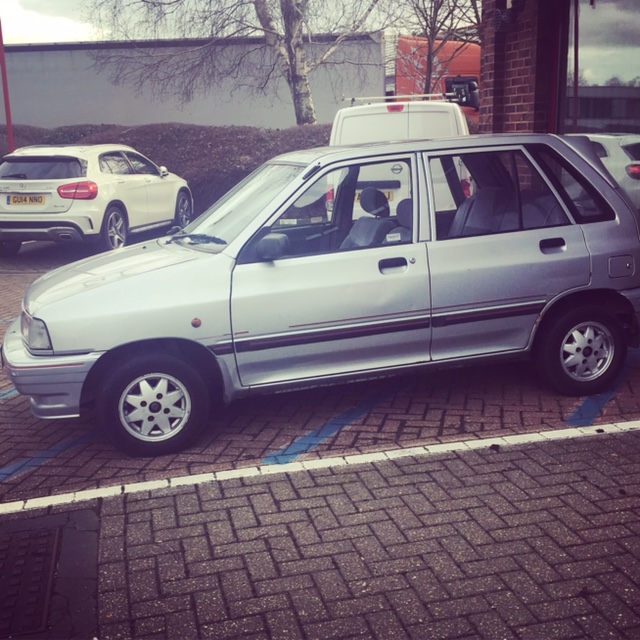 Monty Goes To Monte Carlo
When the Kia Motor Company unleashed the beast known as 'The Pride' on an unsuspecting world in March 1987, they had no shame in describing it as "By far the lowest priced of all its closest competitors". I doubt they ever imagined in their wildest dreams that this statement would extend to us paying £200 for a fine 1997 model to transport four of the Knapp Hicks & Ellipta Ltd team to Monte Carlo in September!
We have great plans to transform Monty into full rally spec over the next month, thereby enabling him to unleash every one of his 72hp onto the French motorways. Stay tuned for further updates to see what the transformed Monty finally looks like…
With the incredible support from our clients, friends and colleagues we are inching closer to our fundraising target. If you would like to make a much appreciated donation to our event in support of The Martha Trust, please visit our fundraising page: http://bit.ly/2oTayWU
On behalf the KHP/Ellipta team & The Martha Trust, thank you all!